You are here
Bundle Pack Menu
Beef Bundle Pack
The beef we carry cooks faster and keeps the flavor in the meat UDSA Choice or Higher Grade Eastern Beef
1 -Beef Bundle Shoulder Roast - (bag 10 to 15 pound )
Oven Roast or Pot Roast, London Broil, Shoulder Steak, Ground Beef, Braciole & The Chuck (also known as the shoulder, has the best &"beefiest" flavor of all cuts, & is best for Pot Roast, Stew & similar dishes)
2 - Beef Bundle ANGUS FLAP MEAT- (10 - 14 pounds)
Sirloin Tips, Stir Fry, Stew Beef, Minute Steak, X-Lean Ground Sirloin
3 - Beef Bundle INSIDE ROUND TOP - (15 - 20 pounds)
Steak, Braciole, Oven Roast,Pot Roast, Lean Ground Beef
4 - Beef Bundle Round Tip (Face Rump) - (15 - 20 pounds)
Oven Roast, Tip Steak, Ground Beef, Stew
5 - Beef Bundle Top Sirloin Top- Butts - (12 - 15 pounds)
Boneless, tender and flavorful, we recommend that you have us cut this into steaks or a couple of roasts. If you're planning a large dinner party, roast it whole and serve as a dramatic centerpiece for your table.
8 - Beef Bundle Prime Rib (20 - 25 pounds)
All seven ribs are included in our Prime Rib pack. If you prefer a smaller roast, we'll cut this piece the way you want. Have a roast, steaks short ribs or ground beef cut from this premium pack.
Domestic & Imported Cheeses • Fine Sliced Cold Deli Meats (Boer's Head )• Fresh Salads
Sirloin Patties 5 lb Pack
Our own fresh ground beef sirloin is shaped into 20 4-ounce patties ready for broiling or on the grill. Don't forget to try one of the gourmet mustard we carry in the store to turn a hamburger into a gourmet delight.
Center Cut Boneless Pork Roast
Double Thick Chops with pockets for stuffing
Boneless or with the bone
Pork Loin (whole) Bundle - (15 - 20 pounds)
Shankless & Skinless Smoked Fully Cooked Ham
12 to 16 pounds whole, available in half size 6 to 8 pounds
Fresh American Spring Lam
Lamb Bundle Pack whole - (35 - 50 pounds)
Lamb Leg Roast bone in or boneless
Loin Chops (kidney) or Roast
Rib Chops or Rack of Lamb Roast or Crown Roast
Spring Lamb Small whole - (25 - 30 pounds)
Imported Tomato Sauce - Imported Dry Italian Pasta - Gourmet Coffees - Salad Dressings - International Crackers & Cookies - Soda & Tonics - Gift Certificates - Gift Baskets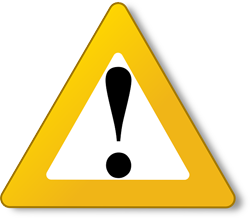 Before placing your order, please inform your server if a person in your party has a food allergy.
* Consumer advisory warning for raw foods in compliance with the department of public health, we advise that eating raw or under-cooked meat, poultry or seafood poses a risk to your health.
*Add MA Meals Tax to all Prices
Prices, items & offers are subject to change without notice