You are here
Catering Menu
Fresh Salads
All of our salads are prepared with the freshest greens and vegetables available and are served with our homemade house dressing and assorted breads & rolls.
(Minimum order: 5 people)
(Price per person)
$5.00
Crisp Romaine lettuce, croutons & Parmesan cheese
$4.00
Ricotta stuffed tortellini tossed with garden fresh chopped vegetables.
$3.00
A blend of the season's freshest available fruits
$4.00
Penne regatta, garden fresh cut vegetables, feta cheese and black olives.
$4.75
Our fresh House Salad with feta cheese and Greek black olives.
$5.95
Fresh mozzarella with tomatoes, roasted peppers and
fresh basil
$4.75
Crispy fresh mixed greens with spinach, roasted peppers, black olives, feta cheese and tomatoes.
Sandwich Platters
(Minimum order: 5 people)
(Price per person)
$9.95
An assortment of Turkey, Roast Beef, Ham, Tuna, & Chicken Salad sandwiches prepared with our fresh baked bread & rolls.
$9.95
A selection of our popular pita roll-ups stuffed with our deli-fresh meats. Includes sliced turkey, baked ham and roast beef.
Party Trays
Ideal for office meetings, special events or parties, Meat Spot can create a special tray of selections to fit any occasion. We specialize in custom party trays.
(Minimum order: 5 people)
(Price per person)
$5.00
A selection of cheese accompanied by an assortment of international crackers
$6.00
Fresh Fruit & Cheese Trays
Our cheese and cracker tray accompanied by an assortment of sweet and fresh seasonal fruits.
$6.50
Our popular marinated and grilled chicken breast sliced and served with fresh tomatoes and roasted red peppers. Includes our own fresh baked French bread.
$6.00
A traditional tray of Hummus, white bean dip, tabbouleh, feta cheese, Greek black olives served with fresh pita wedges.
$3.00
No meeting or special event is complete without sweets! Our sweet treat tray is an assortment of our own home baked cookies and chocolate chip brownies.
$5.00
Farm fresh and crisp garden vegetables and dip.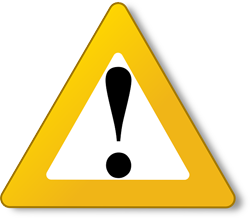 Before placing your order, please inform your server if a person in your party has a food allergy.
* Consumer advisory warning for raw foods in compliance with the department of public health, we advise that eating raw or under-cooked meat, poultry or seafood poses a risk to your health.
*Add MA Meals Tax to all Prices
Prices, items & offers are subject to change without notice